Poetry
Yvonne is the top award-winning cowgirl poet in America. In addition to numerous awards by the Academy of Western Artists, her peers in the Western Music Association have selected her as the Female Poet of the Year in 2006, 2007, 2008 and 2010!
Song Collaborations with Jean Prescott
She has also won two coveted awards from the Western Music Association for song collaborations with Jean Prescott, namely "How Far Is Lonesome" in 2006 and "Dining Out" in 2008 as well as many other awards for her books and CDs.
Entertainer & Author
A multi-award winner in the world of cowboy poetry, Yvonne Hollenbeck performs throughout the United States, captivating audiences in her wake. She is one of the most published cowgirl poets in the West and is not only a popular banquet and civic entertainer, but also co-writes songs with many western entertainers.
Historian
A three-generations-old family ranch is home to Yvonne and her husband, Glen. Together they raise angus beef cattle and quarter horses. More specifically, they live 30 miles from Winner, South Dakota, and 50 miles from Valentine, Nebraska, the closest towns with a post office, fire department and grocery store.
South Dakota Ranch Wife
Yvonne's poetry reflects everyday experiences that arise while sharing the range with Glen and their neighbors. However, a fleeting moment or simple event may also stir her pen to action. Mostly humorous in nature, her poems take a turn toward the serious side, especially the stories of her mother's and grandmothers' lives. From homesteading to the present, Yvonne often writes about women on the ranches of the Great Plains.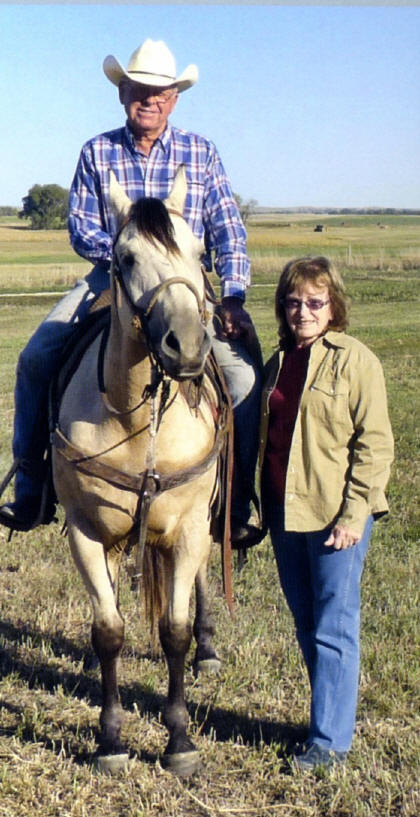 Special thanks to my husband, Glen, for being a good sport when he becomes the subject to my humor!